Mr. Casey M. Roberts, Principal
Mr. Casey M. Roberts began his career in education as a high school social studies teacher with Hampton City Schools in 2006. During his five-year stint as a teacher he served as a classroom management coach, professional development facilitator, state curriculum developer/assessment reviewer, and served as a research assistant with the James Comer School Development Program at Yale University. In 2011, Mr. Roberts moved to Virginia Beach City Public Schools as an Instructional Specialist and Coordinator of Secondary Social Studies Education, and served in that capacity for two years. Most recently he served as an Assistant Principal at Smithfield High School where he was honored as the 2015 Instructional Leader of the Year for Isle of Wight County Schools.
He completed his undergraduate studies in History and Leadership Studies at Virginia Tech in 2006, and earned a Masters of Education degree in Curriculum and Instruction with an emphasis in Teacher Leadership from Regent University in 2010. He holds an Education Specialist degree in Educational Leadership and Administration and is currently completing his doctorate in Educational Administration and Policy Studies from The George Washington University in Washington, D.C.. Additionally, Mr. Roberts has completed graduate level coursework at the Principal Institute at Harvard University, Old Dominion University, University of Virginia, The Center of School Transformation, and the SURN Principal Academy (The College of William and Mary).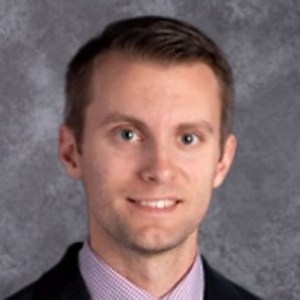 Mr. Andrew Roberts, Assistant Principal
Mr. Andrew Roberts' educational career began in December 2007 at his alma mater Northwood High School in Saltville, Virginia where he taught Career and Technical Education courses. He continued to teach and coach at Northwood High until 2010 when he was hired at Smithfield High School. Since 2010 Mr. A. Roberts has taught various CTE courses and coached track and basketball at Smithfield High. He has served as the CTE department head, member of the instructional modeling team, school leadership team, and was the school's administrative aid during the 2015-16 school year. Mr. A. Roberts was recently hired in July 2016 as an Assistant Principal at Smithfield High.
Mr. Andrew Roberts graduated from the University of Virginia's College at Wise in 2007 with a B.S. degree in Business Administration with a minor in Education. He also holds a Master's in Educational Leadership and Administration from Old Dominion University.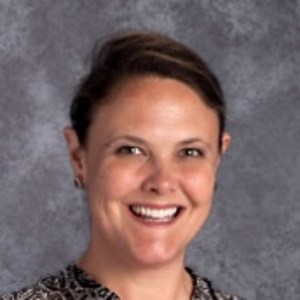 Ms. Ellen Burnett, Assistant Principal (SHS and UPLIFT Academy), eburnett@iwcs.k12.va.us
Ms. Ellen Burnett joined Isle of Wight County Schools in July 2016 as an Assistant Principal for Smithfield High School and UPLIFT. She comes from Clarksville, VA, where she entered education on a provisional license in 2005 after working in the insurance and banking industries in Virginia, Maryland and Washington, DC. Her first teaching assignment was as a 7th grade teacher at Bluestone Middle School in Skipwith, VA. While at BMS, she taught all core subjects at least once, participated in an International Baccalaureate pilot, coached the drama and academic bowl teams, and served on the building leadership team. She transitioned to her alma mater Bluestone High School in 2011 to teach math, focusing on Algebra II. While at BHS she served on the school leadership team and was an administrative intern and summer school administrator. She moved to central office in 2014 as the K-12 Math Coordinator, with responsibility for Science beginning in 2016. She received an Instructional Support Award for her work with instructional technology from SVREB in 2016. Ms. Burnett graduated from the University of Virginia with a Bachelors in Economics and minor in Sociology in 1998. She earned a certificate in 21st Century Learning and Leadership and Masters in Education Leadership from Longwood University.